August 16, 2021 Release Notes
New features
Hourly pricing for virtual circuits
When you create a longhaul backbone virtual circuit, you now have the option to select an hourly billing term.
Hourly billing is not available for marketplace, IX, or cloud virtual circuits. It is not applicable to metro virtual circuits, as they are free.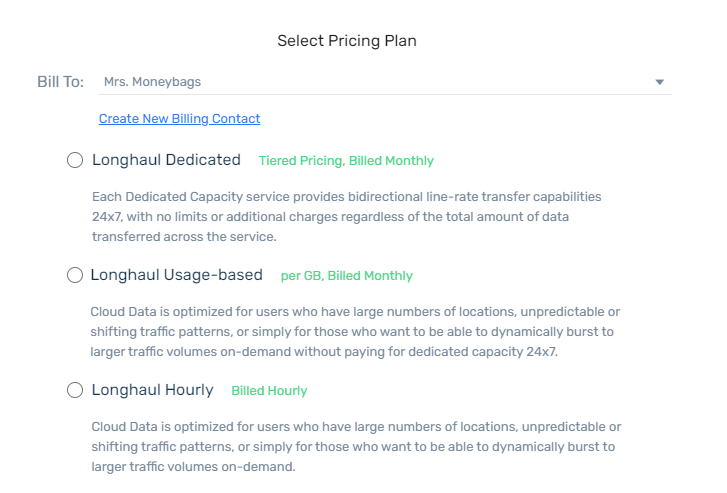 Burst options for virtual circuits
Capacity bursts are now available for longhaul backbone virtual circuits that are on a dedicated pricing plan. While the burst is in effect, you are billed an hourly rate in addition to your usual term rate.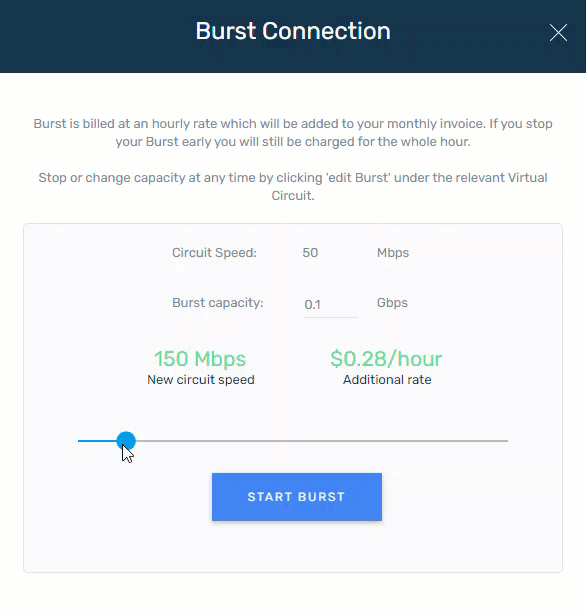 For more information, see Capacity Bursts.
Custom branding for resellers
There is a new section under the Admin tab in the Reseller Admin Portal. Resellers can use these fields to provide their users with a custom experience to reflect their brand.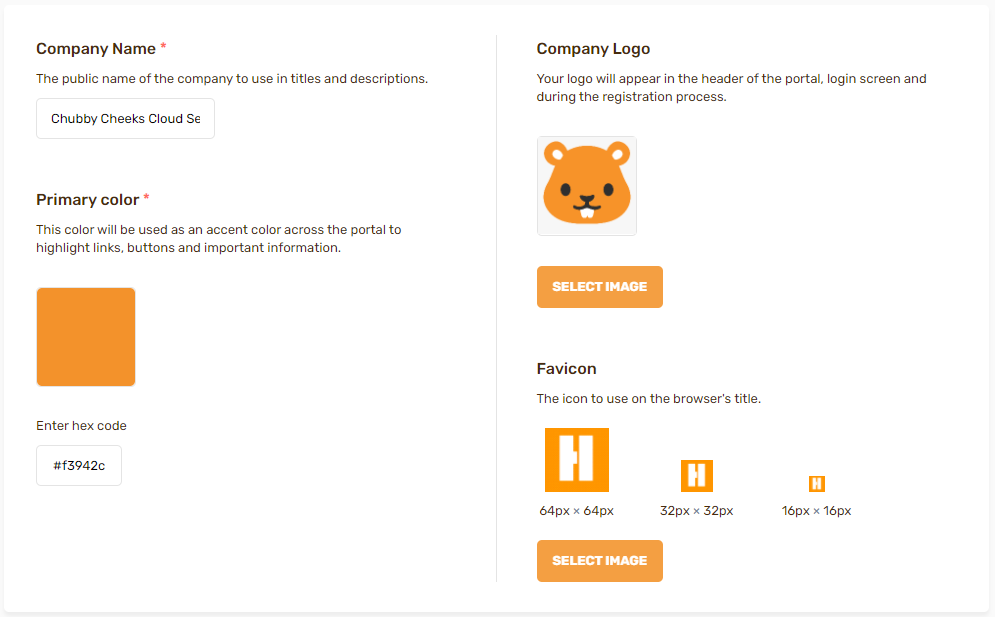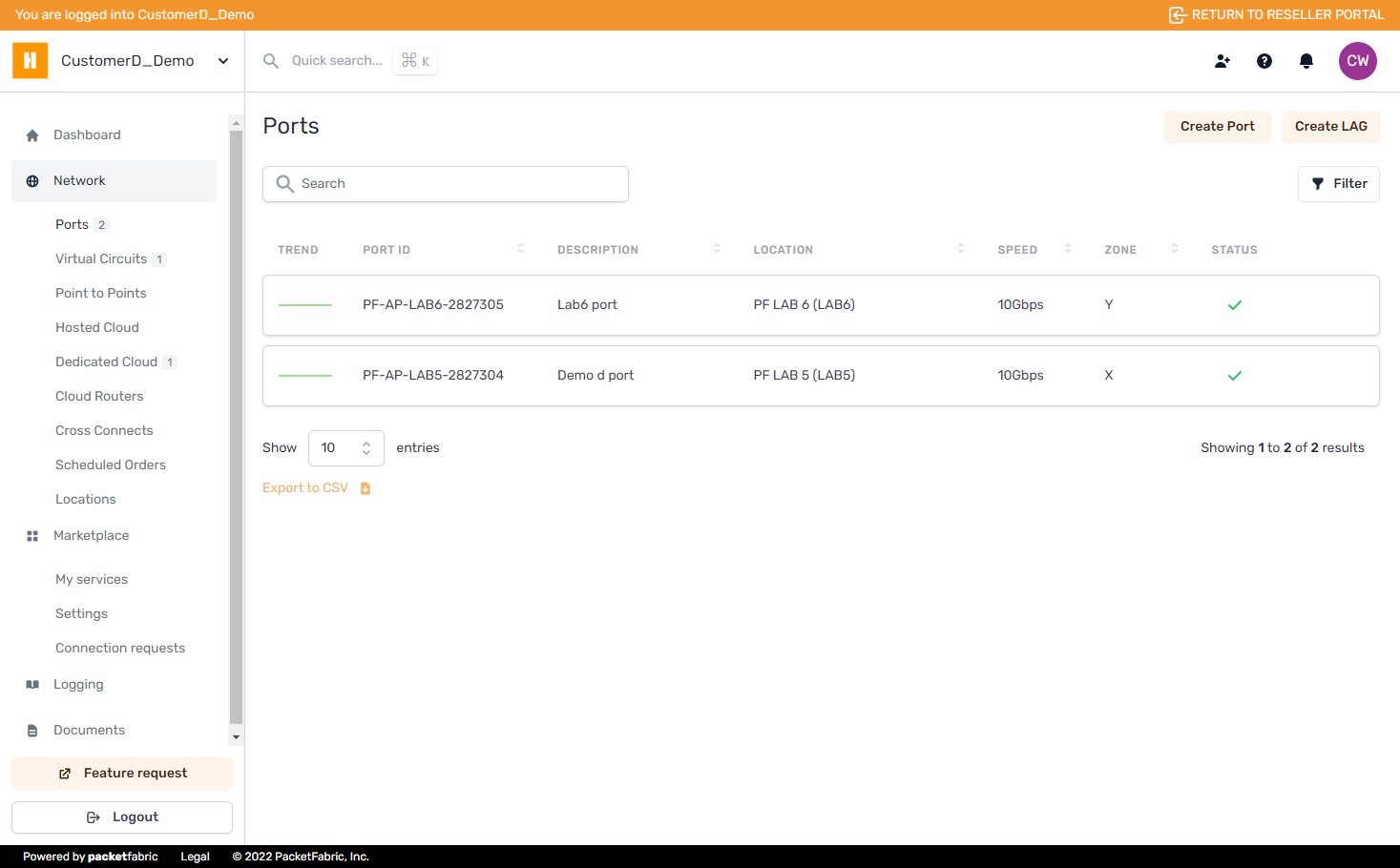 For more information, see Branding Customization.
Changes and enhancements
Concurrent sessions and management
In the July 1 release, we introduced concurrent sessions. Initially, we allowed 10 sessions. As of this release, we are now allowing unlimited concurrent sessions. Administrators can also now view and delete user sessions from Admin > User Sessions.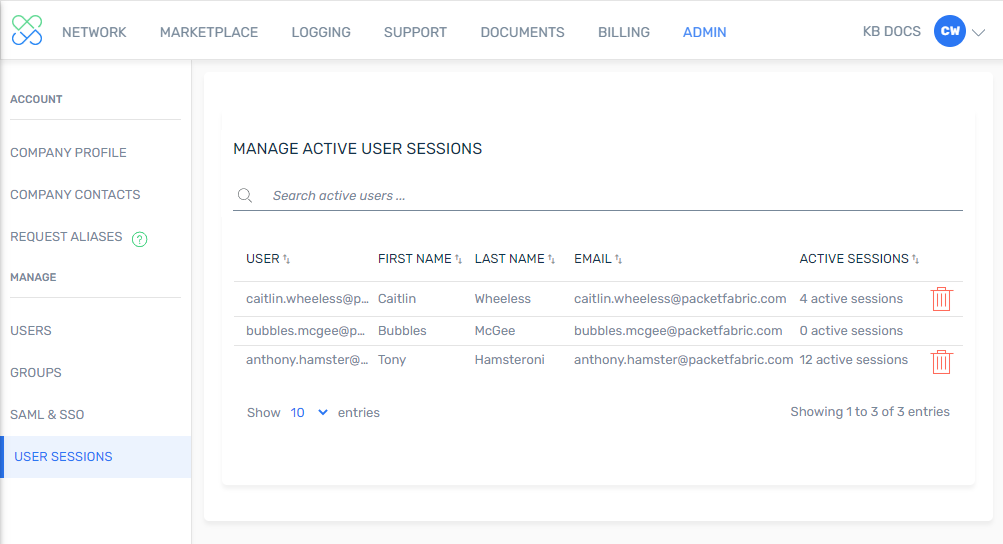 For more information, see Manage Users.
Public IP addresses for Azure and dedicated port connections in Cloud Router
You can now request to have a public IP allocated to your Cloud Router connection for Azure ExpressRoute and dedicated ports. Previously, this was only available for AWS connections.

Bug fixes
Some reseller support users had incorrect permission when viewing customer accounts.
IPsec VPN statistics page should only appear when viewing the details for a VPN connection.
Internal terminology was used in the portal when showing the status of virtual circuit provisioning.
The confirmation message that appears after creating an AWS Dedicated connection was incorrectly displaying information specific to Hosted connections.
The Billing tab was improperly accessible to some users when viewing the portal in mobile.
The Create New Billing Contact action was not working on several service order forms.
State field improperly hidden when registering new customer accounts based in Canada.
Cloud Router BGP settings not accepting the proper subnet information for redundant Azure connections.
API documentation for ports missing some parameters.
= Indicates changes/features/fixes based on customer feedback.
Updated on 19 Sep 2022