Find Old LOAs
View all LOAs
You can find all LOAs from the Documents page in the portal. You will need to search by port ID to find a specific one.
View LOA for a specific port
You can also find previously generated LOAs for a specific port by going to the details page of that port or point-to-point connection.
Click Documents. Here you will find your LOA available for download: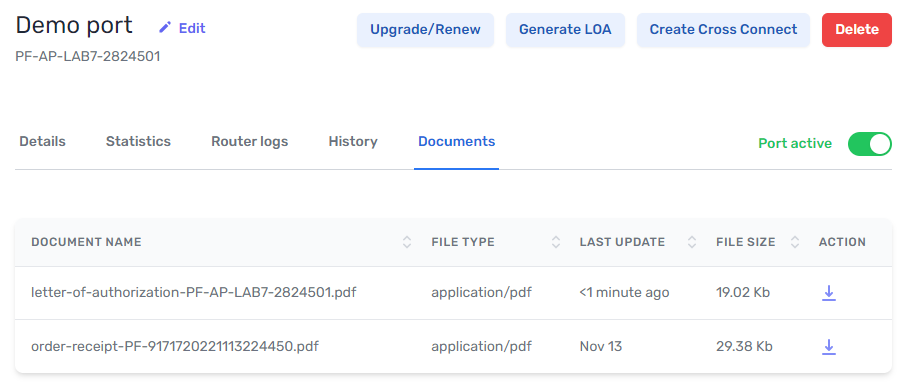 Updated on 30 Nov 2022