Edit an Interface
To edit a port, go to the Network > Interfaces page in the portal. Click one of the table rows to view an overview of that port, and then click More Details.
From the port details page, click the overflow menu in the upper right and select Edit: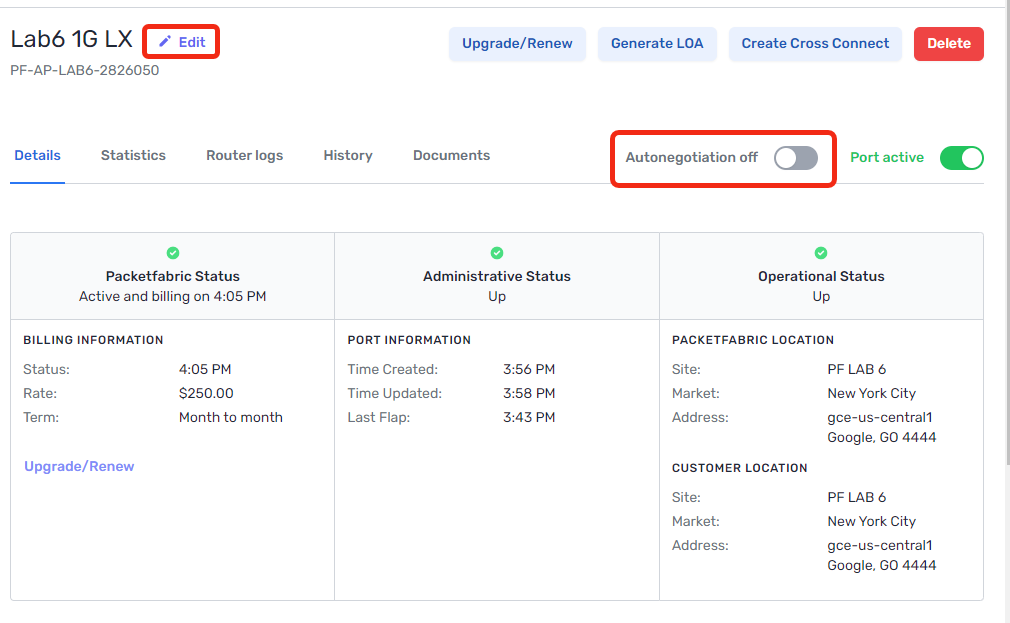 A window opens where you can edit the following information:
Port description
Turn autonegotiation on and off (1 Gbps ports only)
Editing a LAG Interface
You can follow the steps above to edit the port description for a LAG. You can also change the LACP interval.
To change the LACP interval, click the LAG table row to open its side panel: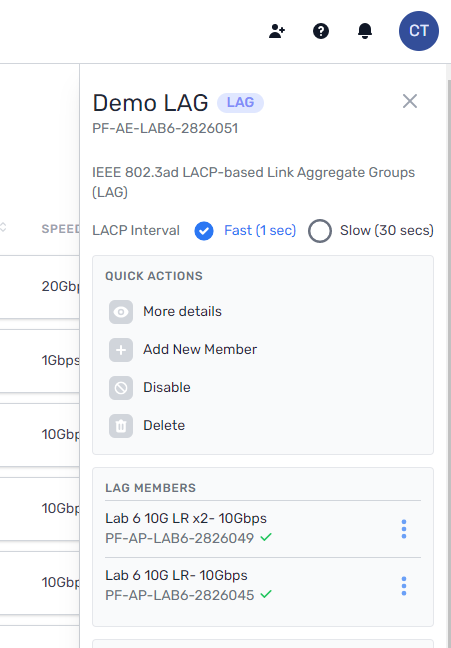 From here you can select fast or slow intervals. Your selection is automatically saved.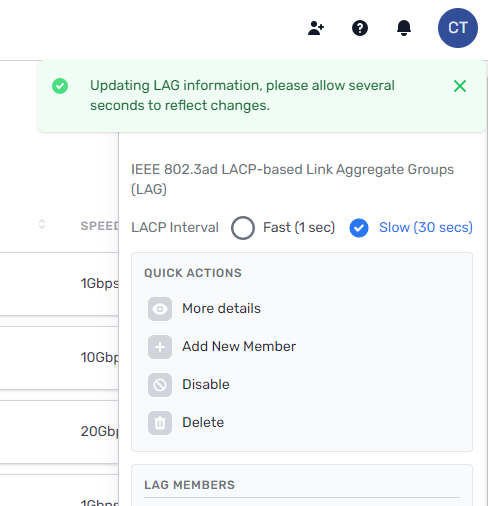 Related APIs
Updated on 23 Nov 2021