July 19, 2021 Release Notes
New features
NAT capability for Cloud Router
You can now use NAT when configuring BGP for a Cloud Router connection. This is useful when connecting to services such as Amazon S3, which requires connections come from a public IP address.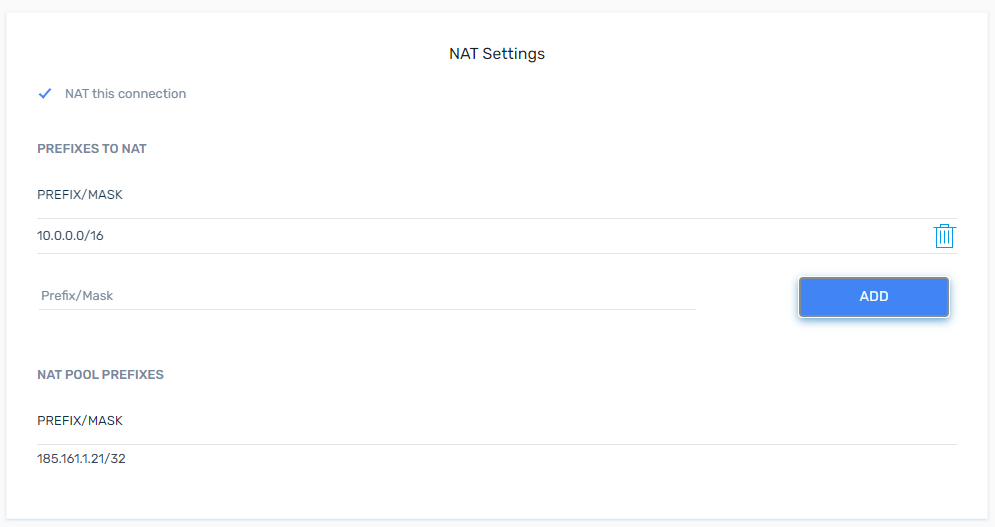 Scheduled port provisioning
You can now order a port and schedule the date and time you would like it to provision.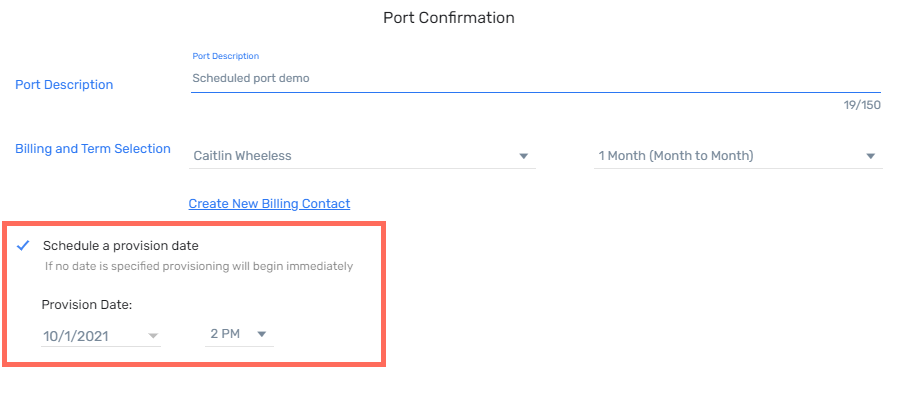 Until they are provisioned, scheduled ports appear on the Scheduled Orders page: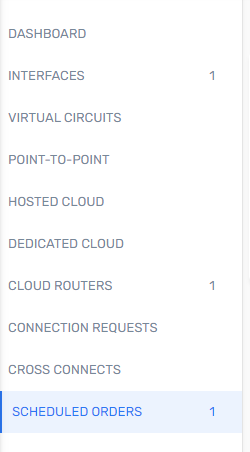 You can cancel a scheduled order at any time without penalty. Orders must be scheduled at least 48 hours out and no more than 120 days.
Changes and enhancements
Pending virtual circuits (virtual circuits requested via the marketplace) will no longer appear in the virtual circuit list until the Z side approves and provisions them. They can still be viewed under Sent Requests on the Connection Requests page.
Rearranged the order of the services under Create New Service on the portal dashboard.
Added user_uuid as a query parameter to DELETE /v2/auth/sessions.
Improved performance for pricing service requests.
Various fixes and improvements to the registration process.
Bug fixes
The progress bar that is shown when deprovisioning a Dedicated cloud connection wasn't working. There will no longer be a progress bar.
Reseller customers should not see the option to create a new billing account.
The virtual circuit and interfaces counts in the sidebar should not change when a user searches in their respective lists.
Detail pages for cloud connections weren't properly displaying some information.
The zone parameter should be required for IBM Cloud Router connections.
API docs were incorrectly showing the location_type parameter as optional when using the pricing service APIs.
= Indicates changes/features/fixes based on customer feedback.
Updated on 19 Sep 2022