May 31, 2022 Release Notes
New features
Self-service renewals and automated reminders
Customers will now receive automated reminders starting 90 days before a service contract completes (this does not apply to month-to-month services).
If they choose, they can now renew or extend contracts directly from the PacketFabric portal. Previously, an account manager had to do this on their behalf. If they choose not to renew, the service will automatically move to a month-to-month contract.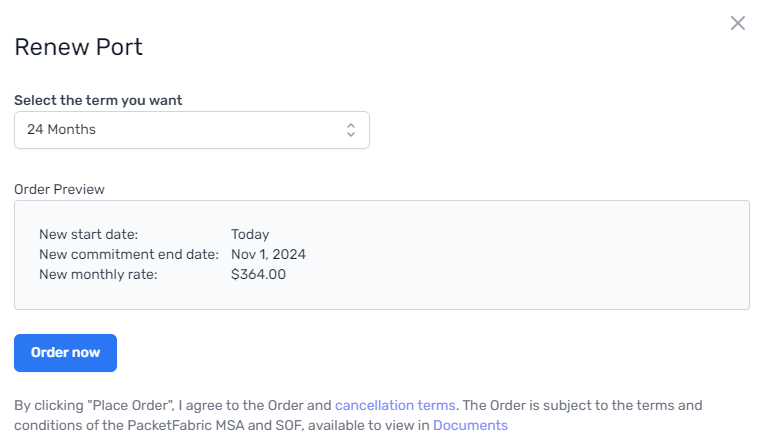 Changes and enhancements
Cloud Routers page usability
The Cloud Routers page now shows connections listed under the Cloud Router. Previously, you had to open the side panel to view the connections.

When you click the Cloud Router row to open its side panel, a Quick Actions menu is at the top. Previously, these actions were in a drop-down Actions menu.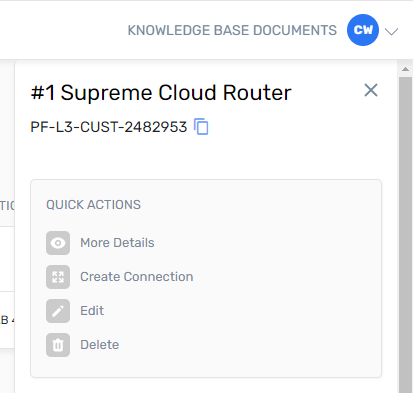 Clicking one of the connections will open a separate side panel with details and actions.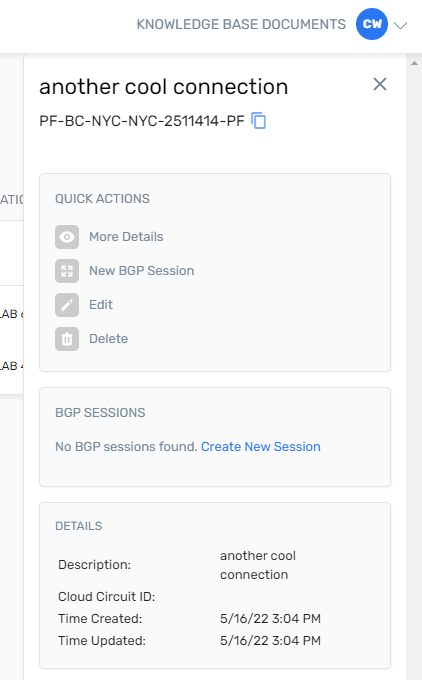 Bug fixes
Graphs in the portal that were supposed to be showing pps were still labeled bps.
The portal was mistakenly showing an edit option for Colt virtual circuits, when editing is not allowed.
When a customer rejected an IBM hosted cloud connection, this would result in various backend cleanup errors.
"IPSec Connection not found" error improperly displayed when removing IPSec connections that didn't have BGP configured.
Edit action was broken on the details page of Cloud Router dedicated port connections.
Updated on 11 Jan 2023