Received Quick Connect Requests
As a Quick Connect service provider, you can view and manage received requests under Marketplace > Quick Connect Requests.
If you cannot find a request under Received requests, check the Archived requests tab
Accept or reject requests
Use the actions provided to accept or reject a request. This decision cannot be undone.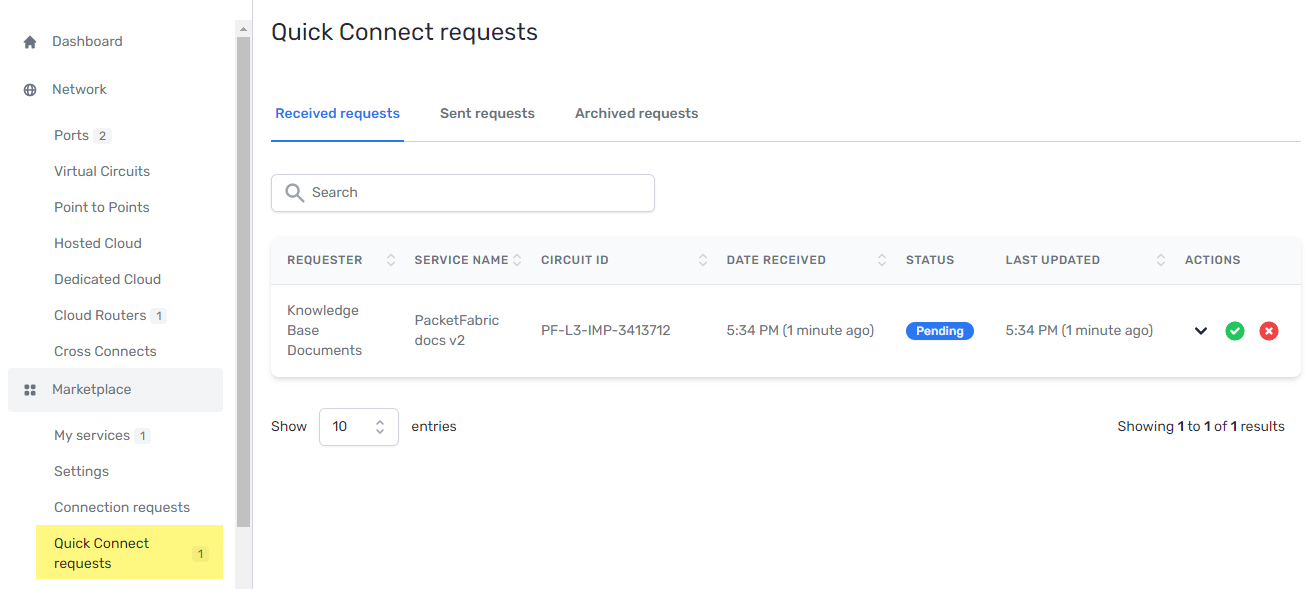 When a request is rejected or accepted, a notification is sent to the client.
Once you have accepted or rejected a request, it is moved to the Archived requests tab.
Updated on 27 Apr 2023