Invoices
Log in to the PacketFabric portal and select Billing.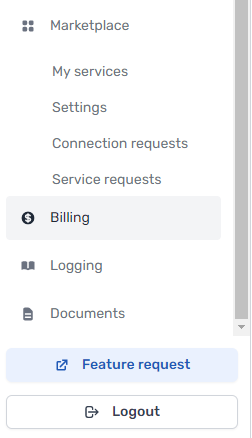 View and download invoices
Select a billing account and date range to view and download previous invoices. Invoices can appear with the following statuses:
Finalized: The invoice includes all charges and is ready to be paid.
Overdue: The invoice has not been paid and it has been more than 30 days since the invoice date.
Closed: Payment has been received and applied.
The invoice includes payment instructions and account information.
Updated on 01 Nov 2022