Branding Customization
You can use the Admin > Branding page to create a customized look for your users and customers.
Troubleshooting notes:
For your branding to take effect, you and your customers must access the portal via a branded subdomain (company-name.partners.packetfabric.com). If you don't have a branded subdomain associated with your account, contact support@packetfabric.com.

Your branding is not initialized yet - If you see this error, contact support@packetfabric.com.
Complete the following fields and then click Save or Preview:
Header row

Row 1

Company Name
The name that should be used with the page title.

Row 1

Primary Color

The primary color is used for buttons, links, and highlighting throughout the portal.

TIP: If you upload your logo first, we'll use the image to automatically generate a selection of colors from which you can select a primary color.

Row 2

Company Logo
Upload and position your logo.

Row 4

Favicon
(Optional) Upload the image to use as your favicon. This is the icon that appears in the browser tab and next to bookmarks.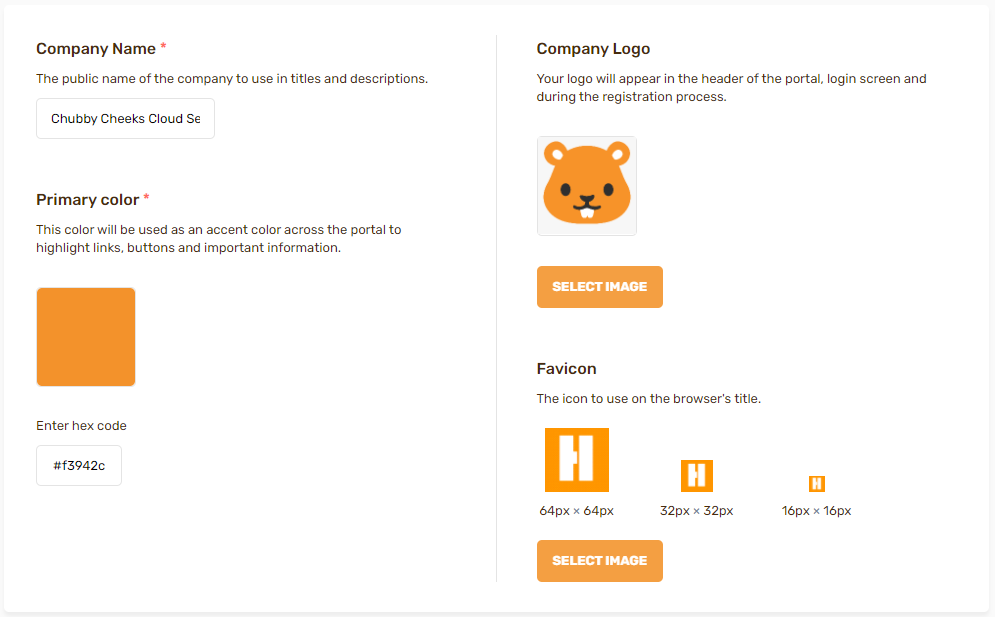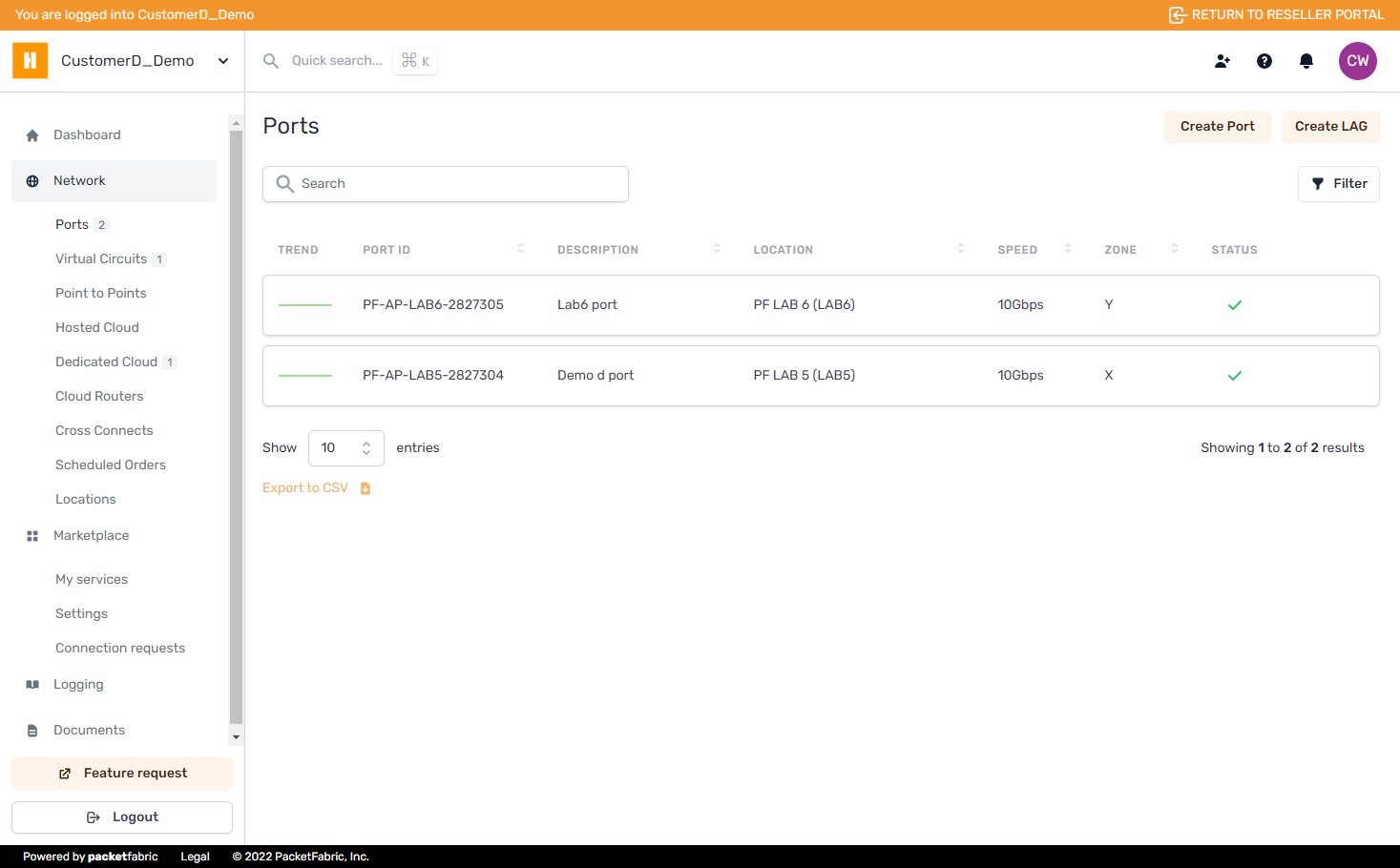 Updated on 04 Dec 2022