Disable a Point-to-Point Connection
You can disable and re-enable one or both ports in a point-to-point connection.
Disabling a port might be useful for troubleshooting or if you want to force a failover to another port or provider (for example, if you are experiencing latency issues).
You are still billed for point-to-point connections with disabled ports.
Select Point to Points in the menu on the left. Click one of the table rows to view an overview of that connection and then click More details.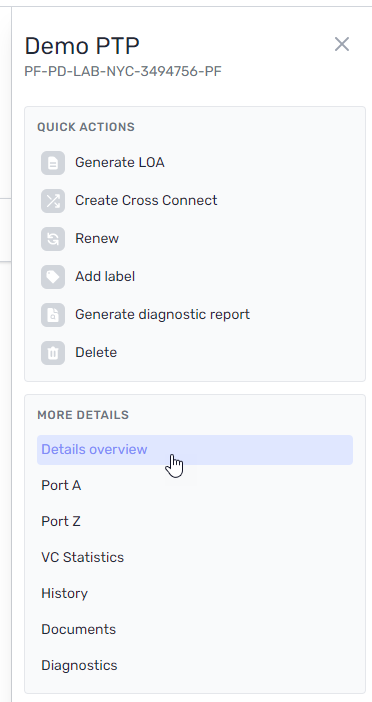 TIP: You can also double-click the connection to open its details page.
From here you can click Disable port from either the Port A or Port Z page.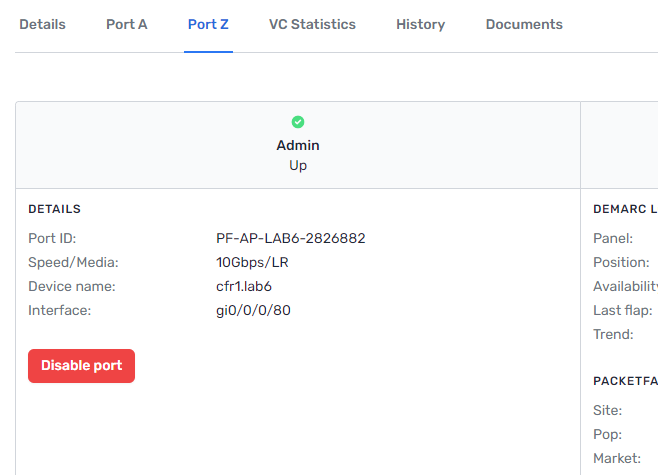 A confirmation message appears before you can disable the port.
To re-enable, click Enable port.
Related APIs
Updated on 30 Nov 2022