Disable a Point-to-Point Connection
You can disable and re-enable one or both ports in a point-to-point connection.
Disabling a port might be useful for troubleshooting or if you want to force a failover to another port or provider (for example, if you are experiencing latency issues).
You are still billed for point-to-point connections with disabled ports.
To disable a port, click the overflow menu next to the port and select View.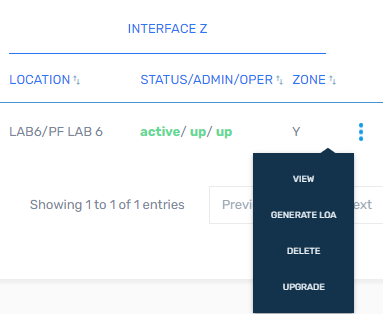 From here you can click Disable Port under the appropriate interface.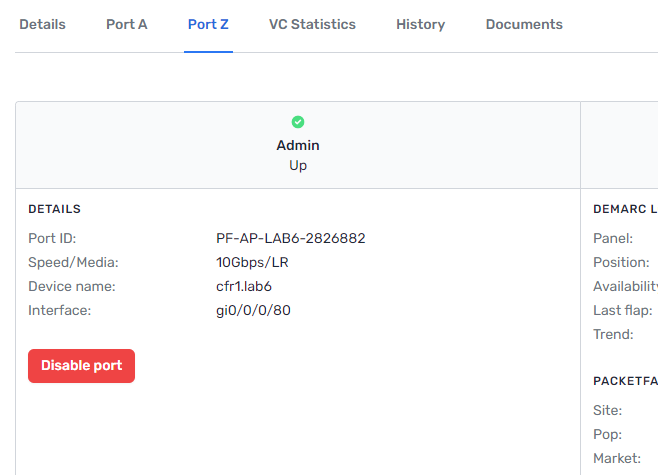 A confirmation message appears before you can disable the port.
To re-enable, click Enable Port.
Related APIs
Updated on 30 Apr 2021