Manage Users
Manage users
Log in to the portal with a user account that has Admin privileges. Select Admin > Manage > Users.
Edit a user
Click the edit icon in the user's table row: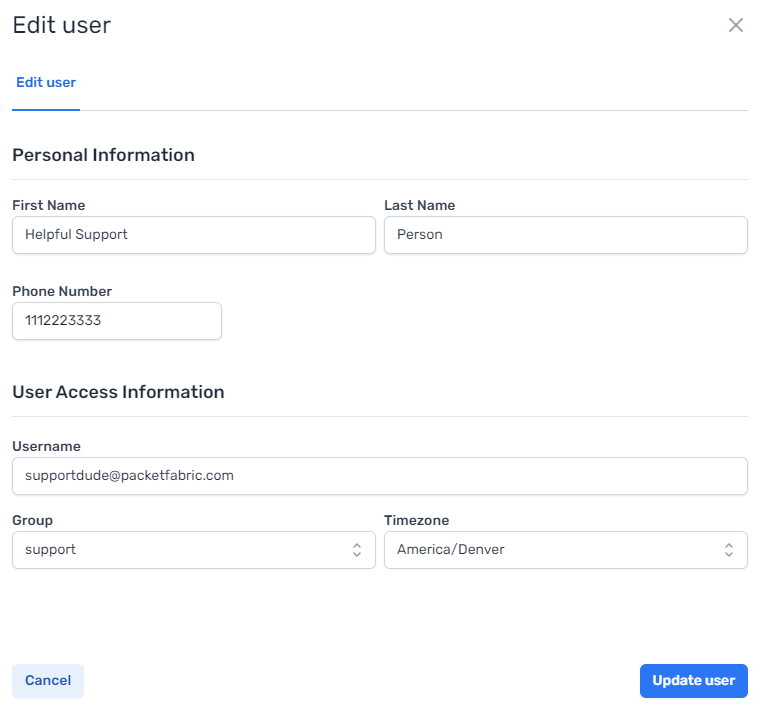 From here you can update the following:
First and last name
Email
Username
Phone number
Group (the group determines user permissions, e.g. Read-Only)
Timezone
Delete a user
IMPORTANT: To preserve logs, removed users are not deleted from the database.
This means that once removed, a user cannot easily be re-created as a new user. If you would like to re-create a previously removed user, you can contact PacketFabric support.
Click the delete icon in the user's table row.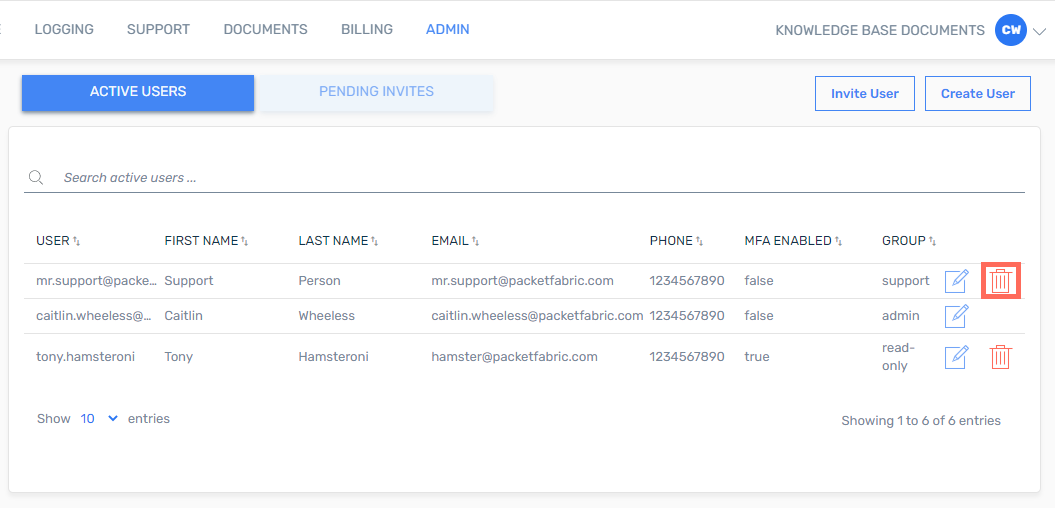 A confirmation prompt appears. Click Yes, Delete User.
User sessions
A user session is a session that is authenticated to the user. A user can have multiple sessions across browsers and scripts using the API.
You can use Admin > Manage > User Sessions to delete active sessions for users. Sessions automatically expire after 30 days.
To delete all active sessions for a user, click the remove icon next to their user name. The user will need to reauthenticate to resume their session.
Related APIs
Updated on 18 Aug 2021