Groups
Depending on your user permissions, you can access administrative information by clicking your company name in the upper right of the portal.
Select Groups to view and manage user groups.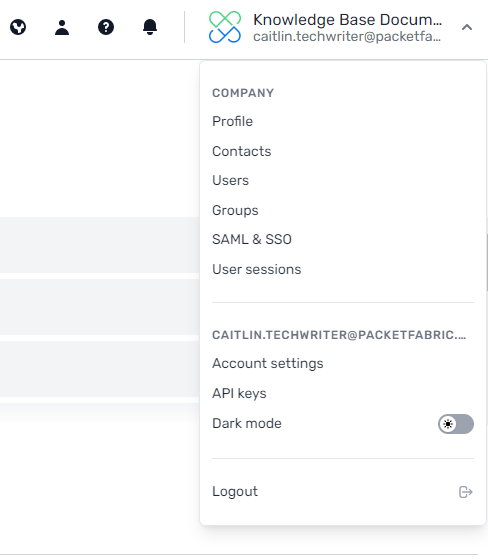 Group permissions
You can organize users into the following groups:
Header row

Row 1

Admin
Can perform any action, including those involving user access.

Row 2

Regular
Can add, remove, or change any product service.

Row 2

Read-Only
Can view all services and download documents and invoices, but cannot make any changes.

Row 2

Support
Can perform troubleshooting actions, but cannot perform any action that has a financial impact (creating, upgrading, or deleting services) or view any financial information such as billing accounts. .

Row 2

Sales

This group is only available in the Partners portal.

Has read-only permissions except on the Quoting page, where they can create and manage customer quotes.
For a detailed list of permissions by group, see User Permissions.
Prior to August 2021, a user could be in multiple groups. For these users, the lowest-level permissions apply. For example, if a user is in the Read-Only group and the Admin group, they will have Read-Only permissions.
With recent releases, a user can only be in one group at a time. If you edit the groups of a legacy user who is in multiple groups, you will only be able to select one group.
Add or remove users from a group
Admin users can add and remove users from a group. Click the edit icon in the appropriate table row.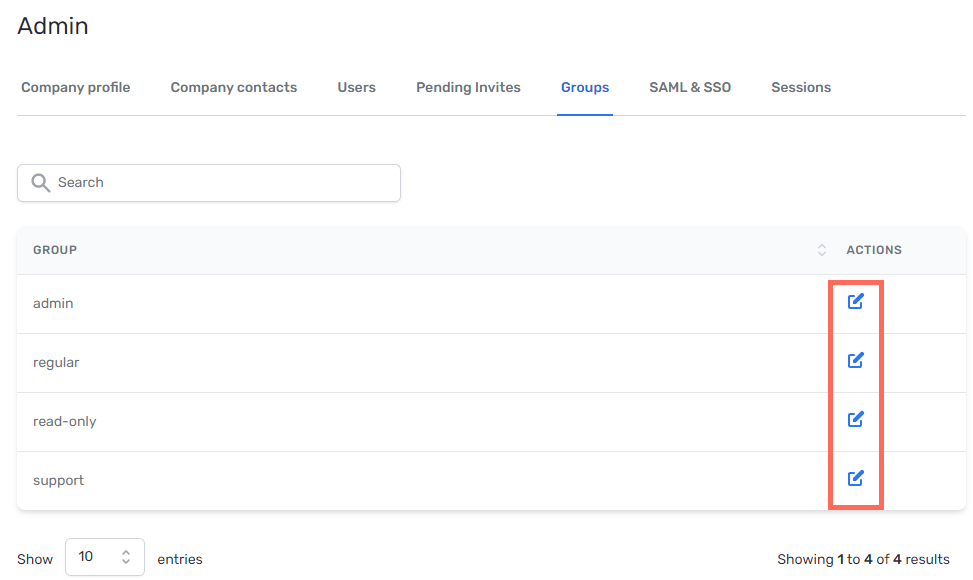 From here you can do three things:
View all the users in each group.
Add - From the drop-down menu at the top, select a user and then click Add to group. They are automatically removed from their current group.
Remove - Click the remove icon in the user's table row.
If you remove a user from a group without adding them to a new group, they will be unable to access their PacketFabric account.
Related APIs
Updated on 13 Mar 2023