Edit a Point-to-Point Connection
At this time, the only editable property is the connection name.
Select Point to Points in the menu on the left. Click one of the table rows to view an overview of that connection and then click More details.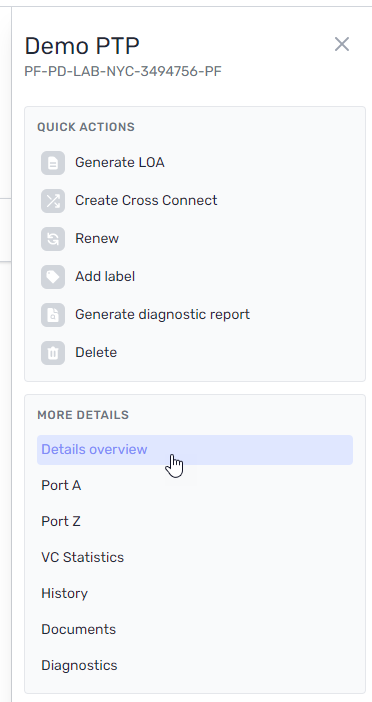 TIP: You can also double-click the connection to open its details page.
From the details page, click Edit next to the connection name:
Related APIs
Updated on 30 Nov 2022