Edit a Point-to-Point Connection
At this time, the only editable properties are the connection name and autonegotiation (1Gbps connections only).
To edit a connection, log in to the portal and select Network > Point-to-Point. Double-click the connection or select View Point-to-Point from the overflow menu: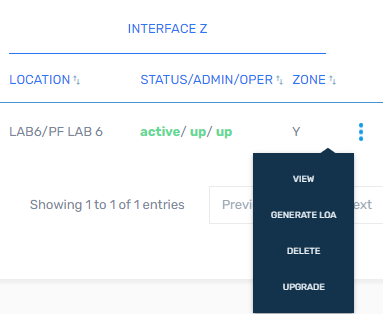 From the details page, click Edit.
A window opens with editing options. Make any necessary changes and click Update.
Updated on 05 Aug 2020