Edit a Point-to-Point Connection
At this time, the only editable properties are the connection name and autonegotiation (1Gbps connections only).
To edit a connection, go to the Network > Point-to-Point page in the portal. Select the connection you are editing and then click More Details.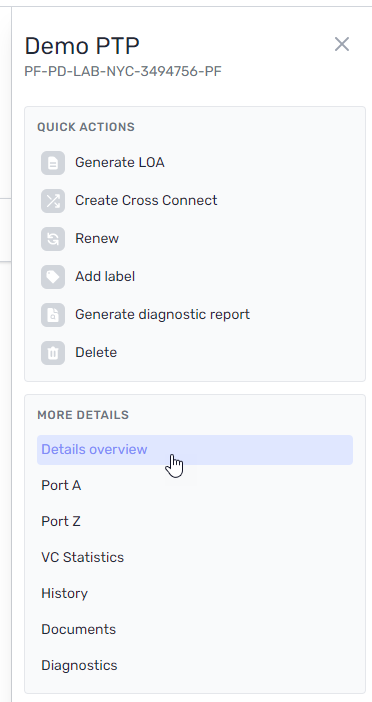 From the details page, click the overflow menu in the upper right and select Edit.
A window opens with editing options. Make any necessary changes and click Update.
Related APIs
Updated on 07 Dec 2021