July 7, 2022 Release Notes
New features
Published and provisionable quotes
A new "Publish" action is available for quotes in the Reseller Admin Portal. Once a quote is finalized, you will now see the option to publish it: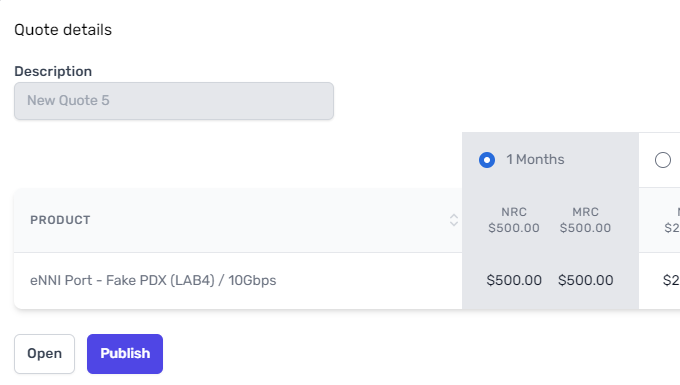 When you publish a quote, you can select a customer. Once published, the quote appears in that customer's portal: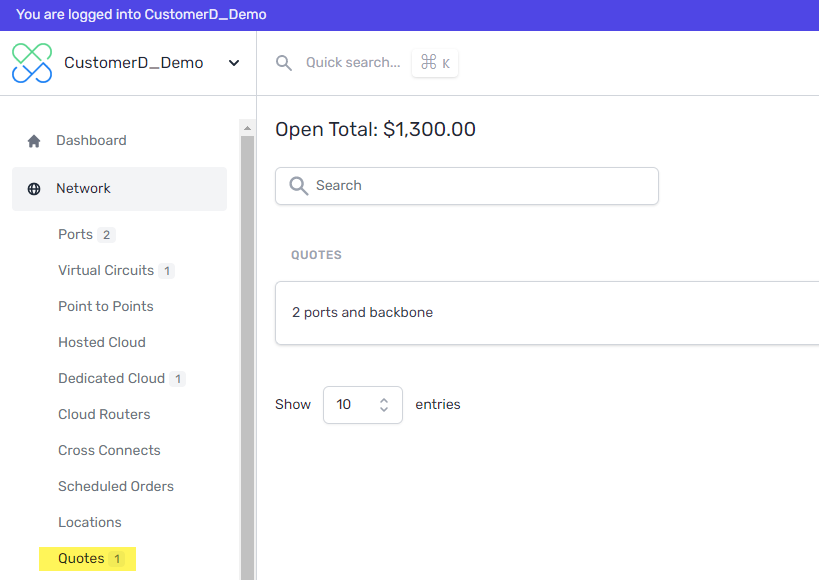 From here the customer or a Reseller Admin Portal user with appropriate permissions can provision the quoted services: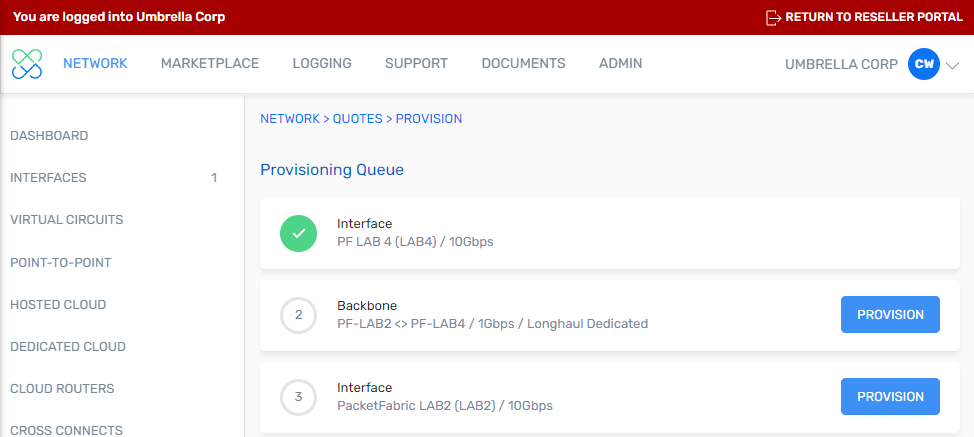 For more information, see Quoting.
Changes and enhancements
Miscellaneous
The Export to CSV action is now available from the Cloud Routers page.

Added three new optic types (limited availability by location): 100Gbps FR, 100Gbps LR1, and 100Gbps DR.
Bug fixes
Virtual circuit updates would fail under certain conditions involving ENNI ports.
The Cloud Router API was missing _links in the response.
The API was returning a 500 error to users downloading the cloud availability CSV.
Updated on 11 Jan 2023