Connection Requests
When you create a marketplace or IX virtual circuit, you send a connection request to the other party (the Z side).
The Z side receives an email alerting them to the request, which they can approve or deny.
TIP:
Admin users can create
request aliases
to manage who receives connection requests.
You can view all connection requests and their status from Marketplace > Connection Requests: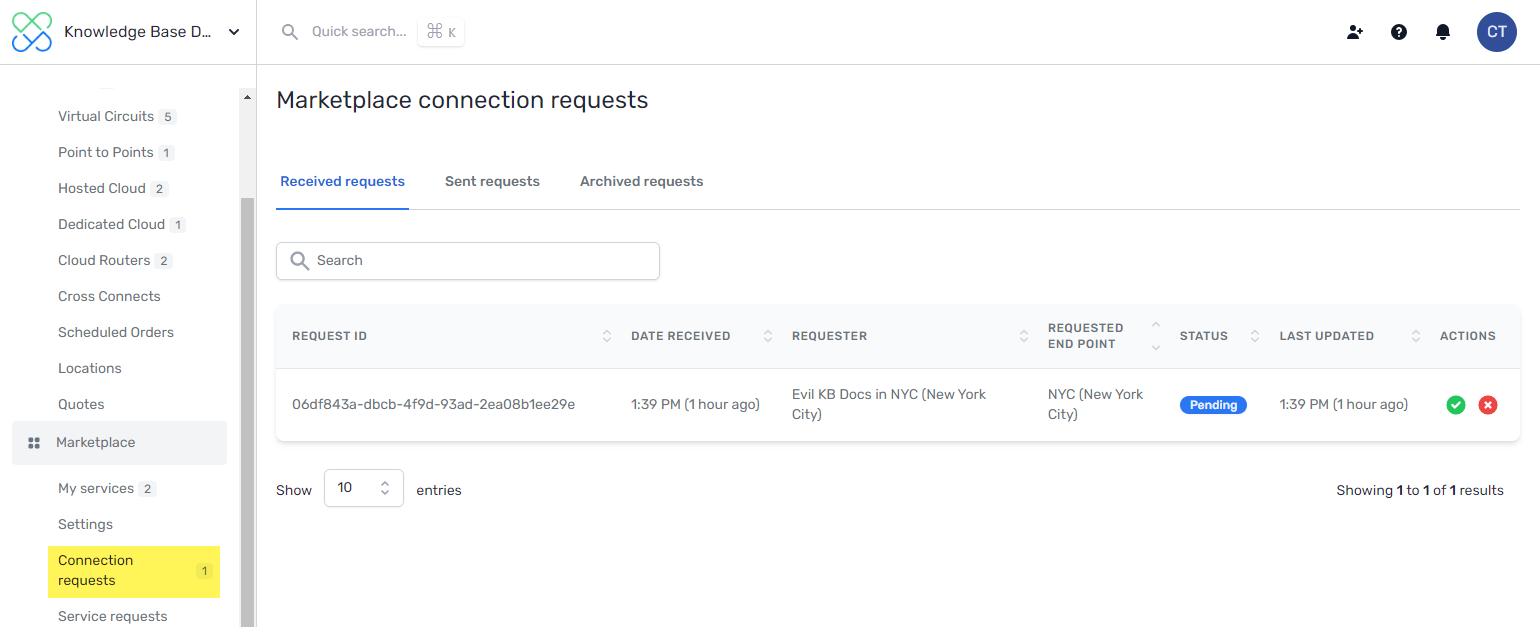 Once provisioned, received requests are immediately moved to the Archived tab. Sent and rejected requests are moved to the Archived tab after seven days.
There are four possible statuses:
Pending: The request has been sent but has not been approved or rejected.
Provisioned: The Z side has approved the request and provisioned the connection.
Rejected: The Z side has rejected the request.
A-side actions
Cancel sent requests
Z-side actions
Provision requests
Reject requests
Related APIs
Updated on 27 May 2021