Connection Requests
When you create a marketplace or IX virtual circuit, you send a connection request to the other party (the Z side).
The Z side receives an email alerting them to the request, which they can approve or deny.
To view connection requests and their status, select Connection Requests in the menu on the left: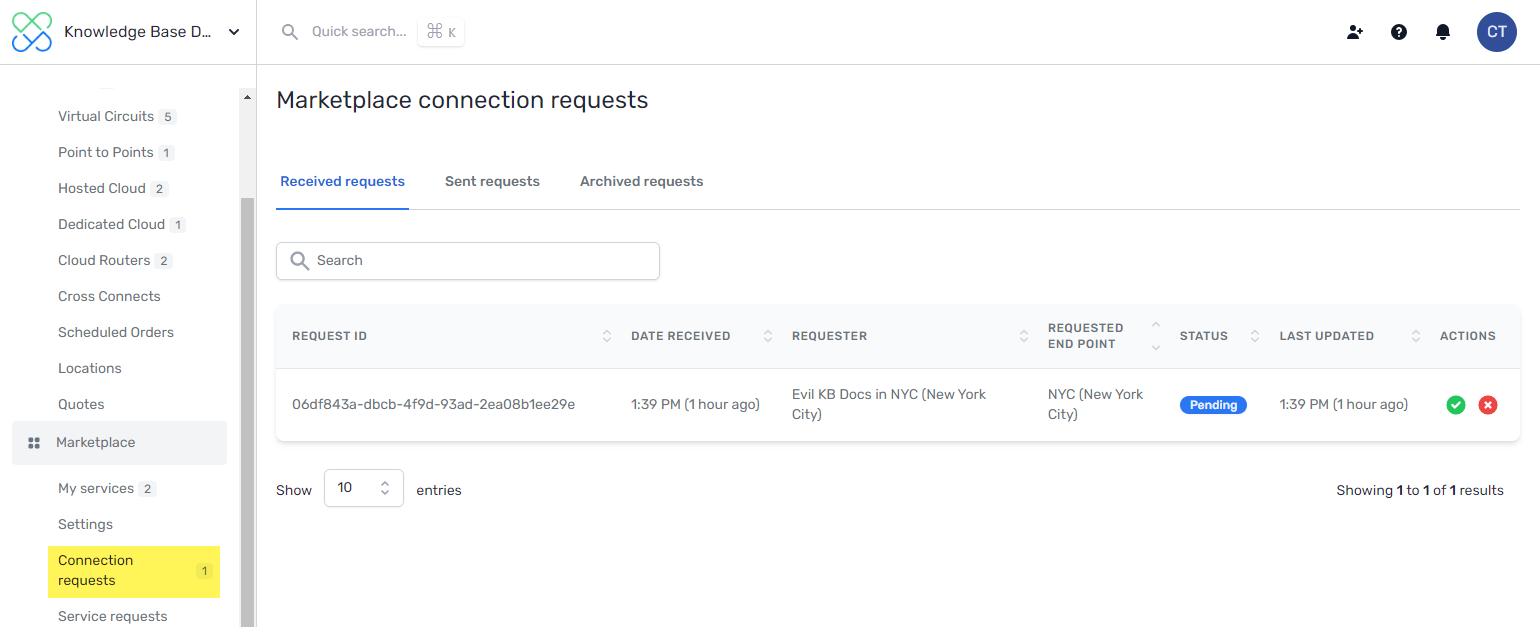 Provisioned and rejected requests are immediately moved to the Archived tab.
There are three possible statuses:
Pending: The request has been sent but has not been approved or rejected.
Provisioned: The Z side has approved the request and provisioned the connection.
Rejected: The Z side has rejected the request.
A-side actions
Cancel and delete sent requests
Z-side actions
Provision requests
Reject requests
Related APIs
Updated on 06 Sep 2023