Company Profile
You can access administrative information by clicking your company name in the upper right of the portal.
Select Profile to view and edit information about your organization's PacketFabric account.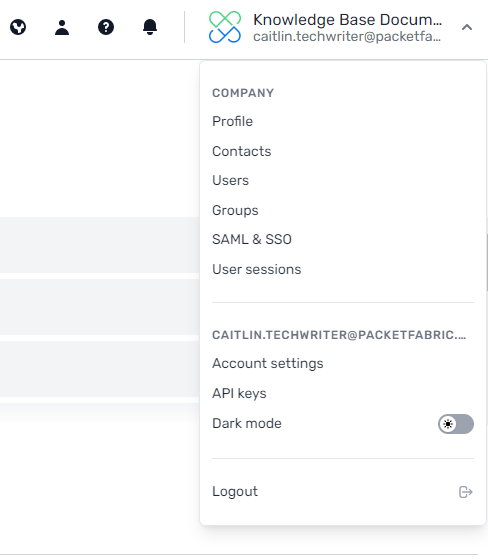 Admin users can edit the following information:
Company name
Logo
Website
Company type
Multi-factor authentication requirement
Company-wide multi-factor authentication
When enabled, users cannot access the portal until they complete the MFA setup process. This takes effect the next time the user logs in.
When disabled, users can choose whether to enable MFA for their account. See Two-Factor Authentication.
Click Enable Company-wide MFA to open a window with MFA information about your users: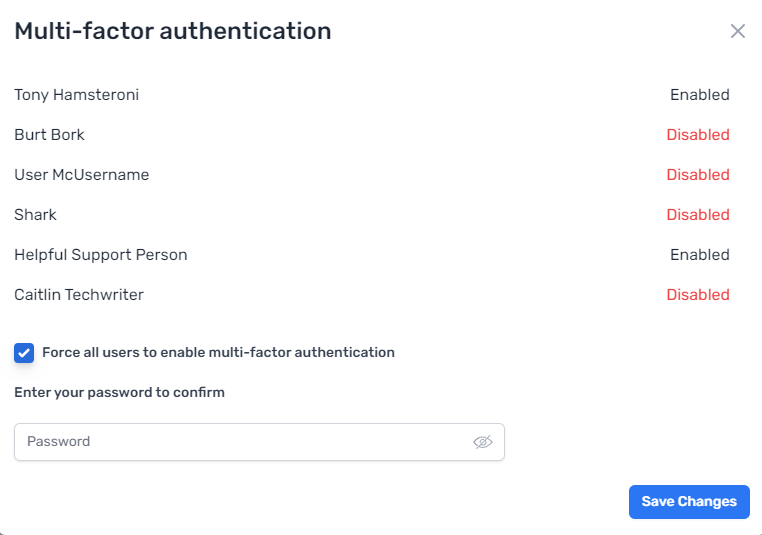 From here you can enable or disable company-wide MFA.
NOTE: Only Admin users can view and click this option.
Related APIs
Updated on 13 Mar 2023