Company Profile
The Company Profile page displays information about your account.
Admin users can edit the following information:
Company name
Logo
Website
Company type
Multi-factor authentication requirement
Multi-factor authentication
You can use this setting to require multi-factor authentication (MFA) for all users.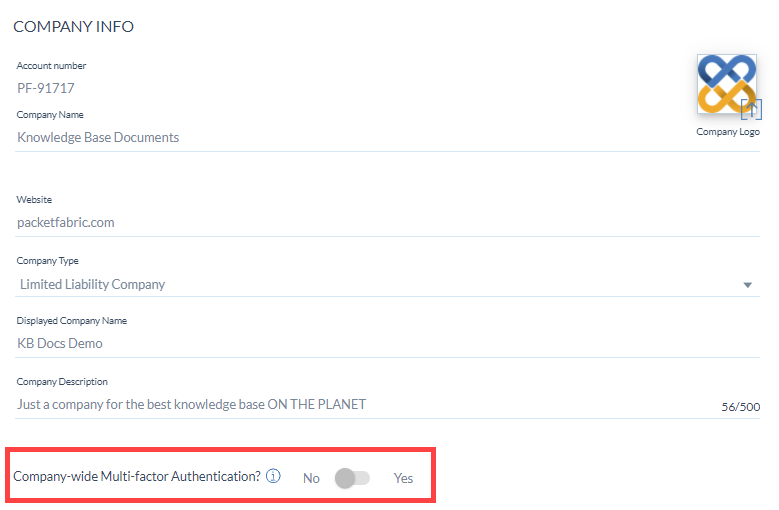 No: Users can opt-in to MFA from their user account page.

Yes: Users cannot access the portal until they complete the setup process. This takes effect the next time the user logs in.
When you click the toggle, a window opens listing users and their MFA status.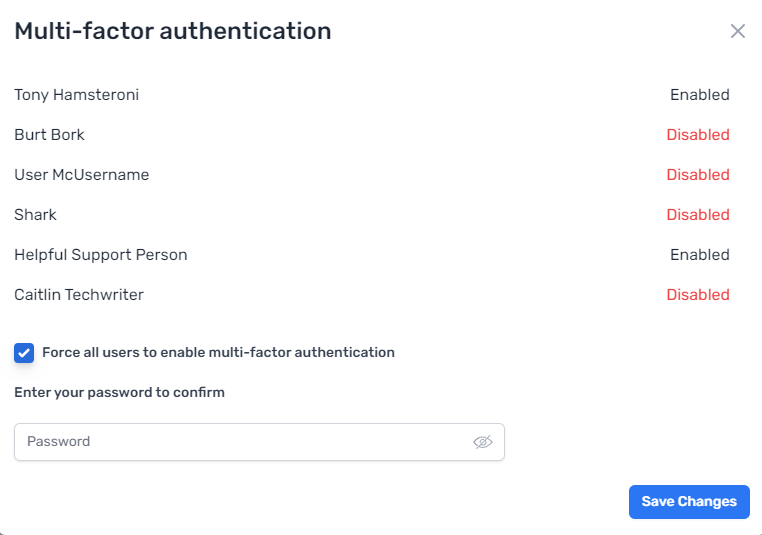 NOTE: Only Admin users can view and click this option.
Related APIs
Updated on 27 May 2021