S-VLAN Labels
If you have ENNI ports enabled on your account, you will see the Manage S-VLAN Labels action from the port side panel: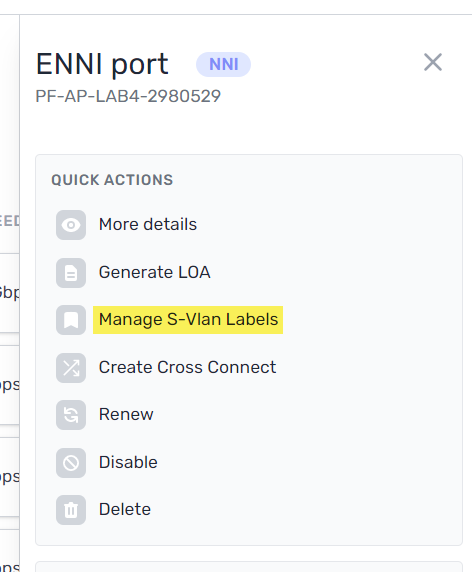 From here you can create, edit, and delete labels for S-VLANs: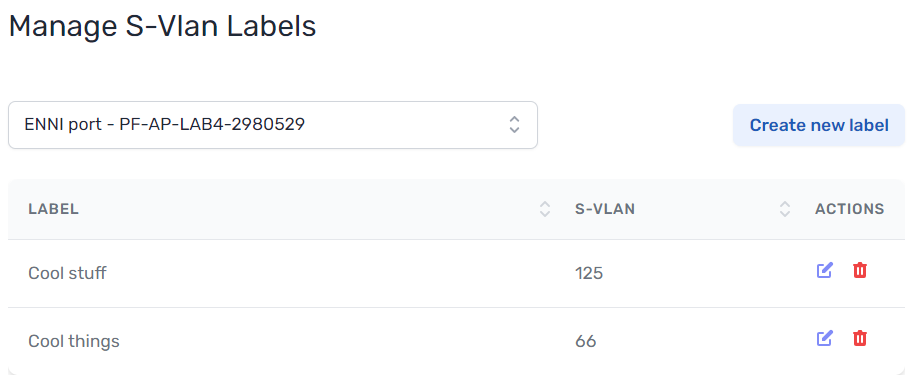 Notes:
When editing an S-VLAN label, you can only edit the label, not the S-VLAN ID (the number).
When editing an S-VLAN label, all existing connections with that S-VLAN are updated to reflect the change.
When you delete an S-VLAN label, this does not effect the actual S-VLAN ID for existing connections. It simply removes the label from their description.
Once you have S-VLAN labels configured for an ENNI port, you will see them as available for selection when creating virtual circuits to or from that port: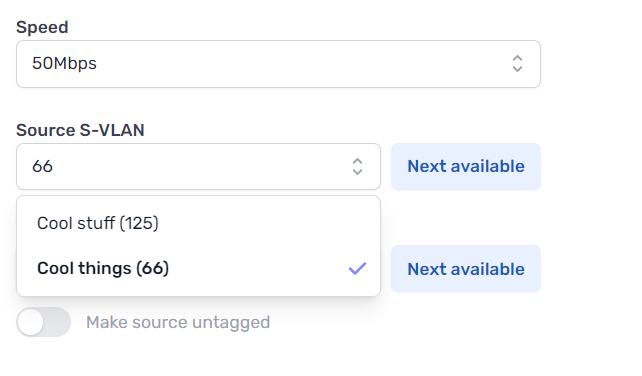 Updated on 25 Feb 2023