Delete a Point-to-Point Connection
IMPORTANT: Per our cancellation terms, you have 24 hours to delete the connection without incurring any costs.
After the first 24 hours have passed, you can only delete services that are on month-to-month contracts.
Log in to the portal and go to the Point-to-Point page. Select Delete from the overflow menu next to the connection: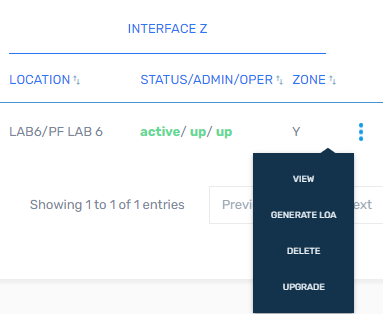 A confirmation message appears. Enter "Delete" in the field provided and click Yes, Delete Point-to-Point.
NOTE: Once deleted, the connection is immediately disconnected, but might take a few minutes to fully delete.
Related APIs
Updated on 30 Apr 2021