My Account
To update your user profile, click your user name in the upper right and select My Account.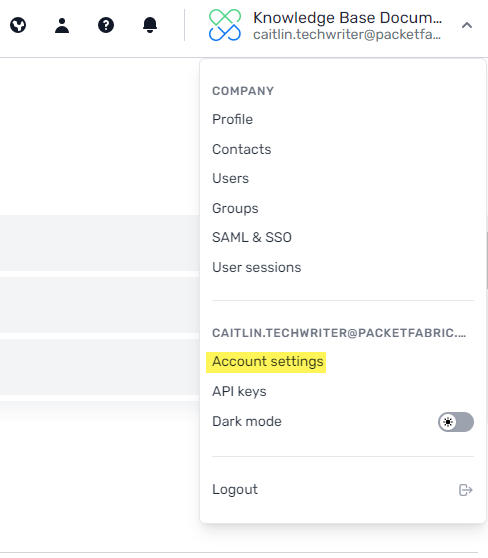 Profile
From here, you can edit the following:
First and last name
Email
Phone number
Timezone
Password
Use the fields provided to reset your password.
Two Factor Auth
You can optionally enable two-factor authentication for your account.
Before proceeding, you must have an authenticator app installed on one of your devices. You can use any authenticator app that supports the Time-based One-time Password algorithm (TOTP). We have tested and confirmed compatibility with the following:
Google Authenticator
Microsoft Authenticator
LastPass
1password
Authy
Click Enroll Into Two-Factor Authentication.

Scan the QR code or manually enter the alphanumeric secret into your authenticator app.

NOTE: These codes expire after 5 minutes.

After scanning or entering the code, your authenticator app returns a 6 digit verification code. Enter this code and click Verify.
Once authenticated, you are provided 3 one-time use codes to use if you need to log in without your authenticating device. Write one of these down and keep it somewhere secure.
Click Disable Two-Factor Authentication to revert to password-only authentication. This is less secure, but you can re-enroll at any time.
IMPORTANT:
Once enrolled, you can no longer use session token and cookie authentication with API keys. Use key and hash instead. For more information, see the
PacketFabric API
documentation.